We are a friendly neighborhood Irish pub with a sports style atmosphere. Our tradition of  warm welcome, carries on with our staff and friendly locals. Sit down, have a pint and tell us a story.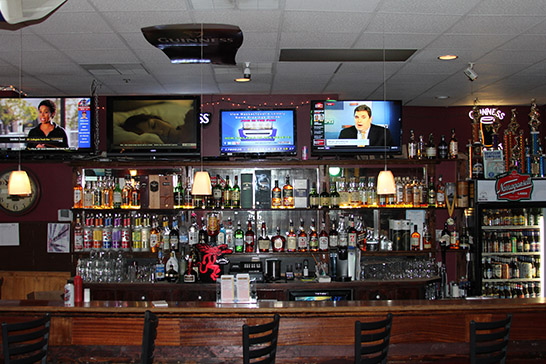 Finnegan's chicken wings and tenders are arguably the best wings you will ever have. 20 different sauces and rubs to choose from.
Inspired by the Midwest and refined here in Massachusetts, the Hawkeye is our take on the fried pork tenderloin sandwhich.
Created by Finnegan himself, we offer a wide variety of specials including the Lobsterzilla Roll.
Follow us on Facebook as we post our creations daily.

"Another successful experience"
"Food is excellent and the service is great! Very friendly and accomodating staff."
Sean B.


"Great Food with the BEST chicken wings in town! No frills. Just good eats, good peeps and good vibes.. "
Rita V.


"The waitresses and bartenders were amazing! Great service and the food was really good. "
Michael D.


"My expectations were completely blown out of the water."
Sarah P.

Pub Hours of Operation

Outdoor and limited indoor seating available. It's suggested that you call and make a reservation. Some walk-ins accepted
MONDAY
Closed

TUESDAY & WEDNESDAY
12:00pm – 10:00pm
THURSDAY, FRIDAY & SATURDAY
12:00pm – 10:00pm

SUNDAY
12:00pm – 8:00pm
To order takeout or make a reservation, please click above. If you are trying to order outside our normal hours of operation, you will need wait until then.
Email or Call Us
Don't be shy. Let us know if you have any questions!